Make OAUTH2 Easy for Rest Developers
From IIW
Session Topic: Make OAuth Easy for REST Developers (TH5F)
Convener: Kristoffer Gronowski
Notes-taker(s): Kristoffer Gronowski

Tags for the session - technology discussed/ideas considered:
Discussion notes, key understandings, outstanding questions, observations, and, if appropriate to this discussion: action items, next steps:

Some 25 people turned up in room F 2-3 p.m. Thursday for the session. Several of the authors in IETF of Oauth 2 and also some of the UMA chairs.
Just some background to the discussion:
Kristoffer with his team from Ericsson research has been building a distributed social network and during that work implemented parts of it in OAuth2. The research work was conducted in collaboration with the http://restlet.org community providing the base rest platform. All standard pieces were contributed to the Restlet open source community.
Other components are blogged and put on display for interoperability at https://labs.ericsson.com/apis/oauth2-framework/ hoping to spread the word about the technology.   I am including the notes and a reconstruction of the white board sketch.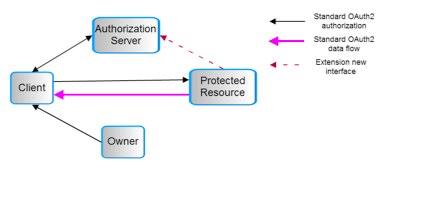 Please feel free to post them and if appropriate a thank you note to all participants of the workshop listening and contributing to a fantastic discussion.